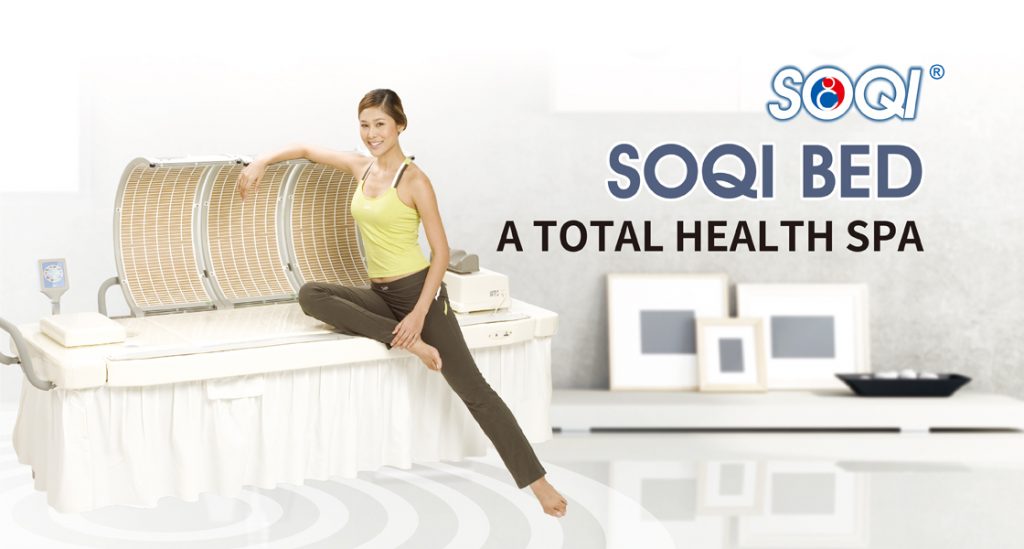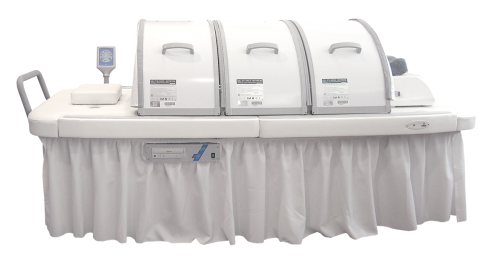 SOQI Bed – A Total Health Spa
The SOQI Bed incorporates HTE's unique Multiple Energy Approach inspired by the concept of energy healing and a "back to nature" approach as your gateway to improved health.
Ultimate total health spa experience built into a specially designed massage table.
Effective way to achieve wellness and get your daily exercise at home
Relaxing music via USB connection to put the body in the right state of mind.
Durable, multifuctional design
Suitable for everyone – home health care, fitness centers and spas.
Safe, simple and a natural way to achieve good health.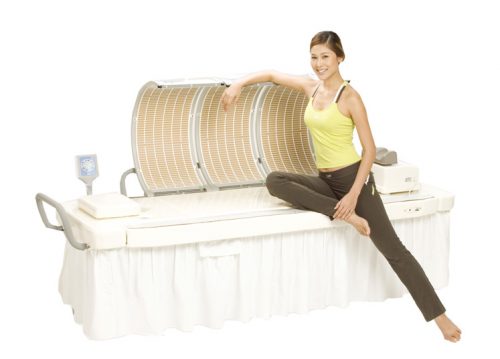 Chi Machine – A product that blends the ancient arts with modern technology for a unique and therapeutic experience
Triple Ceramic Heater – FIR topical warming unit
Massage Table – Soft comfortable professional bed designed for relaxation
Spa Music – Special arrangements of music for the ultimate spa experience
Built in MP3 Player – Customize your experience with music of your choice
Two Piece Bed Body- Convenient and easily transportable
Horizontal Handles – Engineered for easy Ceramic Heater maneuverability
Ergonomically Designed Pillow- Tailored to conform to your unique shape and size
Control Panel- User friendly, touch control panel allows access to all features while laying down
Posterior Face Cradle – Provides the option of lying face down for back relief, healing and massage
Hidden Sub-Storage- Space for your extras and personal belongings
Triple FIR Heat Strips-Insulates Ceramic Heater to emphasize FIR effect
FIR Curtains-Dual curtains for front and rear to maximize FIR effect
Three Ceramic Heater Extensions- Ability to adjust Ceramic Heater dimensions
Two Armrests-Useful when Ceramic Heater are used outside of the SOQI Bed
Bed Body Curtain – covers table and interior adding to the SOQI Bed's attractiveness
Dimensions: L86" x W37" x H40"
Weight: approx. 60kg (132lbs)
Frequency: 50-60 Hz
Voltage: AC 100V-120V
Consumption: approx. 1000 Watts
SOQI capitalizes on the key success points of a business
The SOQI total health management concepts have proven to be so popular, that our customers, out of sheer joy and excitement, share these new concepts with all of their friends and family. Not only are they enjoying the personal lifestyle changes that the SOQI Bed brings, many are supporting their families with extra income they earn by sharing others and the variety of stores about this new health technology.