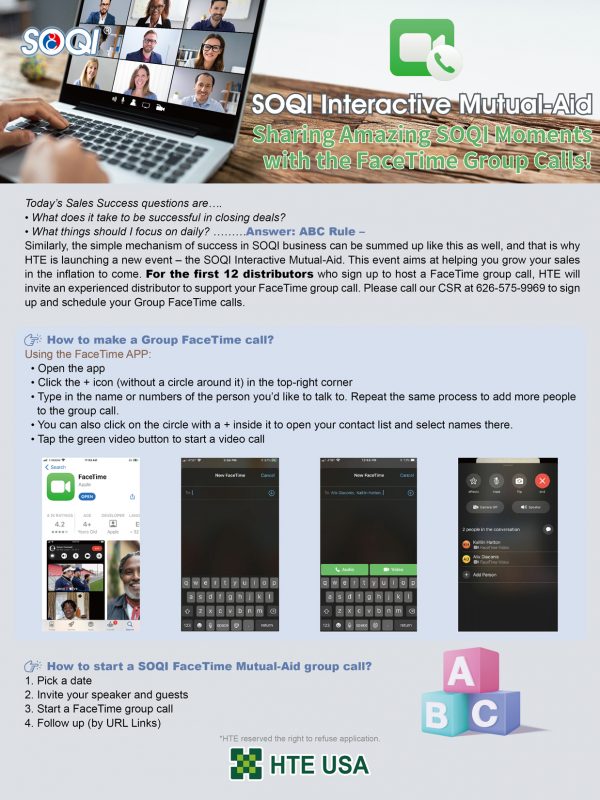 SOQI Interactive Mutual-Aid
Sharing Amazing SOQI Moments with the FaceTime Group Calls!
HTE is launching a new event – the SOQI Interactive Mutual-Aid. This event aims at helping you grow your sales in the inflation to come. For the first 12 distributors who sign up to host a FaceTime group call, HTE will invite an experienced distributor to support your FaceTime group call. Please call our CSR at 626-575-9969 to sign up and schedule your Group FaceTime calls.