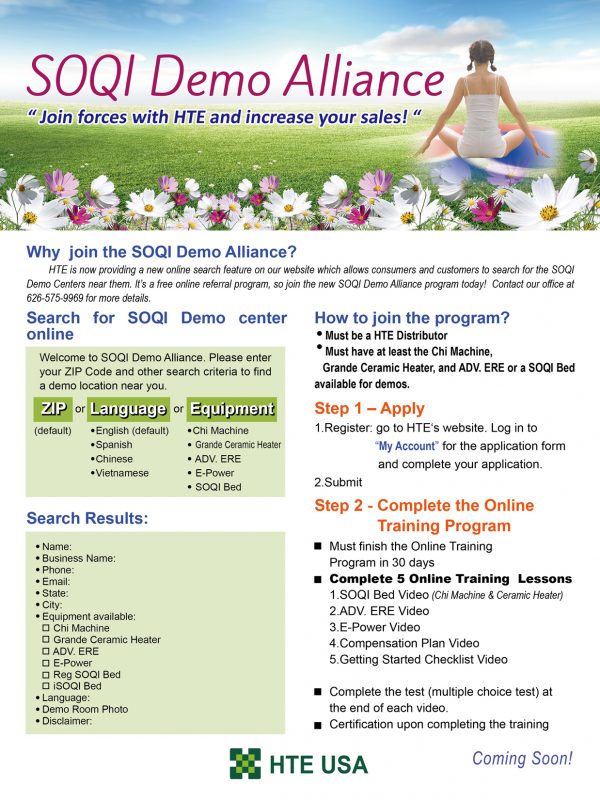 September 2019
Introduction of SOQI Demo Alliance Program!
Join forces with HTE and increase your sales!
Why  join the SOQI Demo Alliance?
HTE is now providing a new online search feature on our website which allows consumers and customers to search for the SOQI Demo Centers near them. It's a free online referral program, so join the new SOQI Demo Alliance program today!
Contact our office at 626-575-9969 for more details.