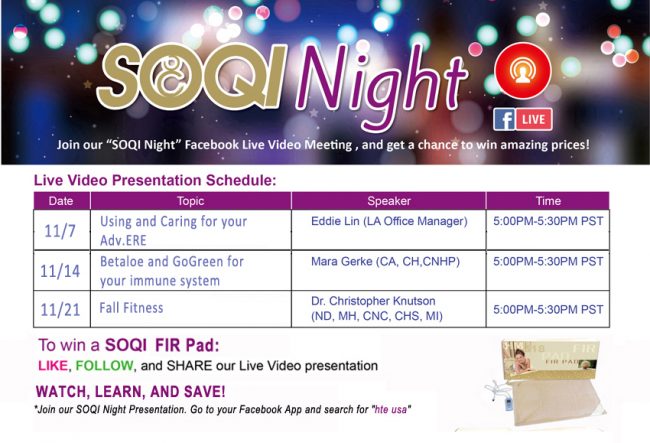 Join our "SOQI Night" Facebook Live Video Meeting in November 2019, and get a chance to win an amazing prices!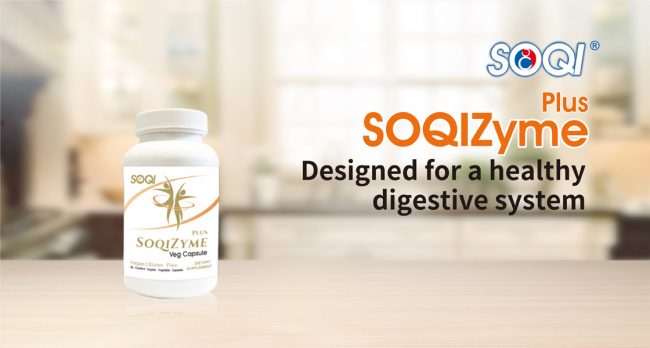 Dear HTE Distributors,
Due to the recent product line adjustment and change, we regret to inform you that the SOQIZyme Plus has been discontinued.  We apologize for any inconvenience this may have caused you. If you have any questions, please contact our office at 626-575-9969.
Sincerely,
HTE Management Team
11/1/2019